Cyber crimes and data breaches are very much common in this digital world. So, it is paramount for every organization to keep its data safe from such evils. User access management solutions act as security measures and ensure robust security and streamline the operational process. 
Let's talk in detail about how User access management solutions help in ensuring safety.
Introduction to User Access Management Solutions 
It is a range of technologies that manage the user's access to the system, data, and applications of a particular organization. These solutions maintain a balance between granting access to the authorized person and limiting the potential risks.
Strengthen Security Posture
User access management solutions have a multi-layered security approach with authorization protocols and are called MFA- multi-factor authentication. The user has to provide multiple forms of verifications if he wants to access sensitive information. This reduces the chances of any data breach or unauthorized access.
Streamline onboarding and Offboarding
The process of onboarding or offboarding the employees is made simple by efficient user access management. The chances of manual errors have been improved by automated provisioning and de-provisioning of user accounts. This reduces the chances of any breach and enhances security. 
Centralized Management
The administrator can have a comprehensive view of user access to different applications with the help of centralized user access management. It reduces the risks of oversight.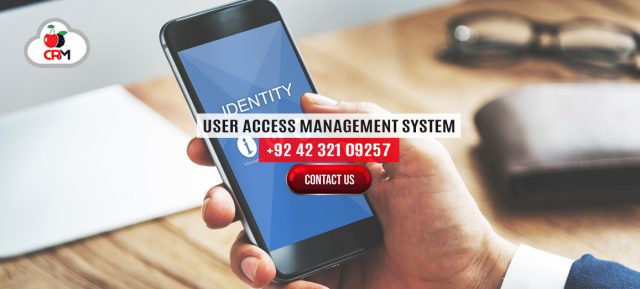 Minimizing Insider Threats
Insider threats also have a significant effect on organizations whether they are intentional or unintentional. User access management solutions have allowed users to access the information only when it's job-based. This reduces the chances of misusing the privileges by the users.
Regulatory Compliance
Compliance that is associated with data security such as GDPR and HIPAA is the major concern of all organizations these days. Now you can track user activity with the help of audit trails and logs. This process mitigates potential legal repercussions.
Adaptive Access Control
Modern user access management solutions have the feature of adaptive access control. These features determine the access granted to the user by analyzing the user's behavior, device, and location. Access can be restricted if any suspicious activity is noted m. It fortifies security.
Mobile and Remote access
User access management solutions also provide secure access from different locations and devices. You can work remotely from your phone or any other device but the data remains safe even outside the office.
Time and Cost Saving
 Provisioning and de-provisioning reduce manual workload which leads to saving time and money. Low data breaches mean low financial losses.
Conclusion
User access management solutions provide a comprehensive approach to data security, ensure compliance, and improve operational efficiency. So investing in user access management solutions is an important step toward safeguarding your sensitive information and enhancing productivity. They establish a robust security framework and optimize operational performance. You can also have role base access control which can lead to more safety. It also reduces the risks of data breaches and unauthorized access to your personal information.