Introduction To User Management Services in Lahore
In the rapidly evolving landscape of the digital era, businesses face heightened competition and constant challenges. In such a scenario, streamlined operations, efficient processes, and customer engagement are paramount. Cherry Berry CRM is a potent solution, serving as the backbone for business operations,  marketing strategies, and propelling sales. As the top-notch User management services in Lahore, we are dedicated to Salesforce CRM functions seamlessly and maximizes its potential without disruptions.
Unveiling User Management Services in Lahore
In the ever-expanding realm of business technology, Salesforce has emerged as a dynamic force, empowering companies to connect with their customers across various touchpoints. While Salesforce offers a plethora of features to enhance business-customer interactions, its continuous growth, new functionalities, and initial setup can pose challenges for employees. To navigate these challenges successfully, businesses can leverage Salesforce managed services, a proactive approach designed to streamline operations and effectively manage Salesforce CRM.
The Essence of User Management Services in Lahore
Imagine a team of dedicated experts focused on supporting your business in harnessing the full potential of Salesforce CRM. Salesforce managed services encompass a range of essential tasks aimed at ensuring that your Salesforce system operates optimally. From troubleshooting challenges to implementing new features, this service provides a safety net that empowers your organization to focus on core business objectives.
Who Benefits from Salesforce Managed Services?
Any business that has adopted Salesforce CRM can reap substantial benefits from Salesforce managed services. Whether you are new to Salesforce or seeking to enhance your existing setup, these services offer invaluable guidance and assistance to leverage the platform's capabilities to the fullest.
The Analogy: Soccer and Salesforce Managed Services
Consider the analogy of learning soccer from a professional player. While you might understand the basics of the game, a seasoned player can impart advanced techniques, improving your overall skill set. Similarly, Salesforce-managed services aim to enhance your business's technical capabilities, enabling you to navigate the complexities of the CRM effectively.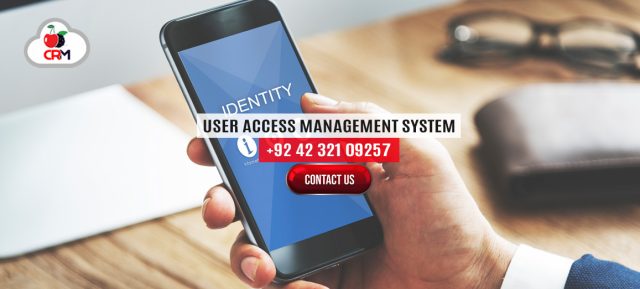 Key Aspects of User Management Services in Lahore
Consultancy Services
Our expertise extends beyond technical assistance. As the foremost Salesforce managed service provider in Lahore, Pakistan, we evaluate your business's unique sales, customer support, and marketing needs. Based on this assessment, we recommend Salesforce clouds, editions, and features that align with your objectives.
Flexibility and Tailored Solutions
Our services are adaptable to your requirements and budget. Whether you need user training, consultancy, or an extension of your sales team, we offer tailored solutions that address your specific needs, ensuring maximum utility from your Salesforce CRM.
Cohesive Strategy for Success With User Management Services in Lahore
A lack of transparent processes, executive engagement, and effective strategies can hinder the success of Salesforce implementations. Our third-party perspective enables us to analyze your business objectively and devise strategic recommendations to optimize your CRM usage, aligning with long-term goals.
Cost-Effectiveness and Peace of Mind
Employing a dedicated team of skilled professionals can be costly and challenging to maintain. With Salesforce-managed services, you access the expertise you need, precisely when needed. This not only reduces costs but also provides peace of mind knowing that your Salesforce-related needs are in capable hands.
Comprehensive Services Offered
Our Salesforce managed services encompass a wide array of critical components, ensuring a comprehensive and holistic approach to your CRM management:
Implementation:
Seamlessly deploy CRM software to manage and track customer communications.
Customization:
Tailor your Salesforce CRM to align with your unique business processes, enhancing user experience and capabilities.
Integration:
Connect Salesforce with third-party systems using APIs, enabling real-time synchronization and data exchange.
Data Management:
Expert data collection, review, and utilization support to achieve your business goals.
Customized Applications:
Develop custom Salesforce apps for specific tasks, expanding CRM capabilities and addressing internal needs.
Training:
Conduct comprehensive training for your sales team, empowering them to effectively leverage the Salesforce platform.
Lightning Migration:
Seamlessly transition to Salesforce Lightning, unlocking new opportunities and efficiencies.
Marketing Automation:
Design and execute targeted campaigns using Pardot and Marketing Cloud.
Achieving Excellence with User Management Services In Lahore
User Management Services in Lahore offered by Cherry Berry CRM provide advantages for businesses seeking to thrive. By harnessing the power of Salesforce CRM and leveraging our expertise, organizations can elevate their operations, enhance customer engagement, and drive sustained growth. With a focus on flexibility, strategy, cost-effectiveness, and comprehensive solutions, our User Management services in Lahore are designed to empower your business to achieve its full potential. Embrace user management services in Lahore with Cherry Berry CRM and embark on a journey toward seamless CRM excellence in Lahore, Pakistan.