The Significance of What is Task Scheduler Service
Managing routine tasks can be a challenging feat for businesses while missing out on any deadline can cause frustration and affect workflow. At that time, you may feel that you have to do thousands of things daily.  However, businesses can stay on top of their routine tasks and enhance efficiency through a task scheduler system. This system is particularly designed to streamline various business processes at specific times and under particular conditions. Moreover, companies can keep their tasks well organized even when their task list keeps growing. They can integrate a task scheduler system into their business or stay organized through a Task Scheduler Service. This technology gives you centralized control over your tasks and sends automatic reminder notifications. Before moving ahead towards this technology, companies need to know What is Task Scheduler Service and how it is beneficial for their business.
Why is Task Scheduling Important?
A task scheduler service serves as a built-in utility, is designed to automate routine tasks systematically and manages the execution of scheduled tasks. Meanwhile, task scheduling enables users to automate the routine processes at the system and application level to address their unique business needs.
1. It Allows Prioritization of Tasks
Without a scheduling system, you have to track deadlines and priorities yourself. You can get some things missed in your busy schedule. You can also feel yourself buried under the mountain of work with no time to manage all things in an organized manner. It can affect your quality of work, and lead to client complaints. A scheduling system is helpful for your business as it allows you to set up your routine tasks according to priority. In this way, you can focus on those tasks that are more important to you.
2. It Improves Time Management
Scheduling systems enable you to stay on top of every task to get everything done on time. Other than wasting time on writing lists on notepads, businesses can track their tasks online to save time. The online scheduling instantly shows the list of tasks for each day and also keeps you updated about upcoming tasks. The administration can also reassign important projects to different staff members based on priority to meet deadlines.
3. Promote Efficiency
Task management software allows you to schedule and track your routine projects in real-time. Your employees can install apps on their smartphones to get automatic notifications of their routine tasks. Moreover, when your team complete any assigned task, the scheduler app sends an automatic notification through email. It is a great way to keep the administration well-updated about the status of the task. Additionally, business owners can track their operational workflow and the efficiency of their employees at once.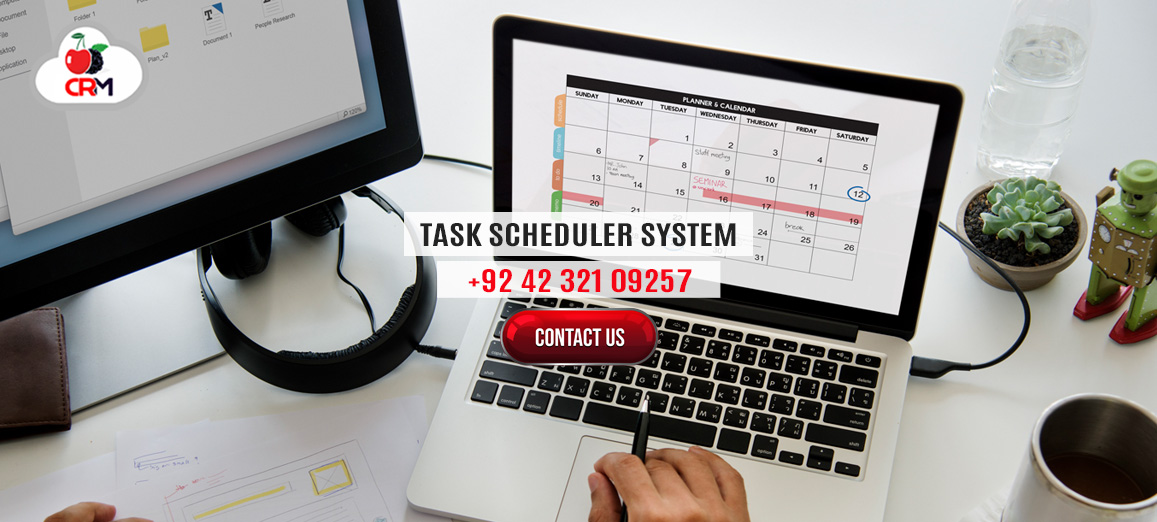 How to Make The Best Use of Your Time Through Task Scheduler
Companies can ensure the timely completion of their business tasks by prioritizing tasks based on importance and urgency. They can divide larger tasks into smaller and manageable sub-tasks to complete them timely. As a business owner, you should first focus on completing high-priority activities to meet the deadlines. You can also classify your business tasks based on urgent and important, urgent but not important, important not urgent and neither urgent nor important to ensure efficiency. Moreover, automate repetitive tasks such as reminders to save up your time and free up time for other core business operations. You can streamline routine task management through Task Scheduler Service.
Final Notes
Ultimately, you may have got the idea of what is Task Scheduler Service and how a task scheduler can keep you at the top of your tasks. With Cherry Berry CRM task scheduler system, you can efficiently organize your routine tasks, can timely meet deadlines and can track your employee's performance. Get our services to manage your time efficiently and streamline routine tasks.