An Overview of Notes and Attachments System in CRM
In the ever-evolving landscape of Customer Relationship Management (CRM) systems, the role of Notes and Attachments has emerged as a critical component. This extensive article dives deep into the world of Notes and Attachments System in CRM, exploring their significance, functionalities, best practices, and how they contribute to building stronger customer relationships.
1. Introduction to Notes and Attachments System in CRM
At its core, a CRM system is designed to manage, analyze, and optimize customer interactions. Notes and Attachments System in CRM serves as a bridge between raw data and meaningful insights. This section offers a comprehensive introduction to the role of Notes and Attachments within the CRM ecosystem.
2. Benefits of Notes and Attachments Tools
Notes and Attachments are more than just data repositories. They play a pivotal role in enhancing CRM functionality. This part of the article outlines the multitude of benefits they bring, including improved data organization, streamlined communication, and enhanced collaboration.
3. Features and Functionalities of Notes and Attachments Tools
To harness the full potential of Notes and Attachments, users must understand their rich feature set. This section provides an in-depth exploration of their functionalities, from attaching files and documents to adding comments and annotations.
4. Real-world Applications in CRM
Notes and Attachments are not confined to a single industry or department. Their utility spans a wide range of applications, from sales and marketing to customer support. Readers gain insights into how different sectors leverage these tools for improved efficiency and customer service.
5. Best Practices for Implementing Notes and Attachments in CRM
Implementing Notes and Attachments effectively requires a strategic approach. In this section, readers learn best practices for integrating these tools seamlessly into their CRM systems. Topics covered include user training, data security, and information accessibility.
6. Common challenges and solutions for Notes and Attachments System in CRM
Common challenges often arise when implementing Notes and Attachments systems within CRM. One primary concern is the risk of data fragmentation, where critical information becomes scattered across various notes and attachments. To tackle this issue, CRM users must prioritize consistent data categorization and organization. Another challenge is the potential security risks associated with sensitive customer data stored in attachments. Implementing robust access control and encryption measures helps mitigate these concerns. The limited storage capacity for attachments can be an obstacle.  You can address this by regularly archiving older attachments or integrating with external storage solutions. Overcoming these common challenges ensures that the Notes and Attachments system in CRM functions as an effective tool for enhanced customer relationship management.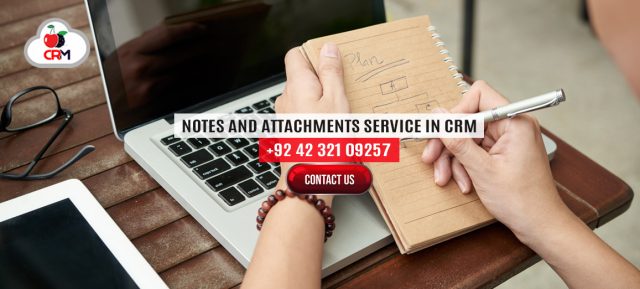 7. Unlocking the Full Potential of Notes and Attachments
Going beyond the basics, this segment delves into how users can extract maximum value from Notes and Attachments in CRM. Learn how to create personalized customer experiences, establish a comprehensive knowledge base, and improve overall business processes.
8. Case Studies and Success Stories
To truly grasp the impact of Notes and Attachments in CRM, this article presents real-world case studies and success stories. Explore how organizations have leveraged these tools to enhance customer engagement, improve data management, and drive business growth.
9. Data Security and Compliance Considerations
In a world increasingly focused on data security and privacy, this section sheds light on how Notes and Attachments tools comply with data protection regulations. It discusses encryption, access control, and compliance measures that help maintain data integrity and safeguard sensitive information.
10. Integration with Third-Party Applications
Notes and Attachment tools don't exist in isolation. They seamlessly integrate with third-party applications, further expanding their capabilities. Readers discover how these integrations can boost productivity and streamline workflows.
11. The Future of Notes and Attachments in CRM
As CRM systems continue to evolve, so do Notes and Attachments. This segment looks ahead to the future, highlighting emerging trends and innovations that promise to make these tools even more indispensable for businesses.
12. Conclusion: Building Stronger Customer Relationships
This article underscores how Notes and Attachments in CRM are not mere features but invaluable assets. They empower organizations to build stronger and more meaningful customer relationships, contributing to long-term success in an increasingly customer-centric world. Cherry Berry CRM is your place to get solutions for your business's problems.