Importance of user access control for businesses
The importance of user access control for businesses cannot be overstated. In an era where data is a valuable asset and cybersecurity threats loom large, user access control serves as the frontline defence against unauthorised access and data breaches. It ensures that employees have access only to the resources and information essential for their roles, preventing data mishandling and insider threats. Additionally, user access control aids in compliance with regulatory requirements, maintain operational efficiency by streamlining resource access, safeguards intellectual property, secures remote work environments, and helps prevent data loss. In essence, user access control is a cornerstone of modern business security, protecting sensitive information and promoting efficient, secure operations.
Types of User Access Control Systems
1. Role-Based Access Control (RBAC):
Role-Based Access Control is a widely used access control system that categorizes users into roles based on their responsibilities within an organization. Each role is assigned specific permissions and access rights relevant to their job function. This approach simplifies user management and ensures that employees only have access to the resources necessary for their roles, enhancing security and reducing the risk of unauthorized data breaches.
2. Mandatory Access Control (MAC):
In high-security environments, Mandatory Access Control typically employs a strict security model. In this model, data classification is based on sensitivity and security clearances are assigned to users. Access decisions are made based on both the user's clearance level and the classification of the data. This approach provides a high level of control over data protection and confidentiality.
3. Discretionary Access Control (DAC):
Discretionary Access Control allows data owners or administrators to set access permissions for resources. In DAC systems, users can have varying levels of control over their data and who can access it. While it offers flexibility, it can also lead to data breaches if users are not diligent in setting permissions correctly.
4. Rule-Based Access Control (RBAC):
Rule-Based Access Control employs a set of predefined rules and conditions to determine access. Users must meet specific criteria defined by these rules to gain access to resources. RBAC is often used in conjunction with other access control models to add an additional layer of security.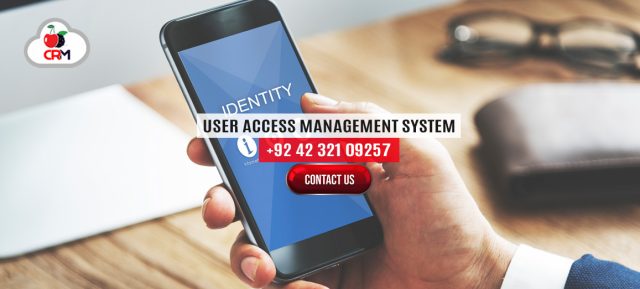 5. Attribute-Based Access Control (ABAC):
Attribute-Based Access Control is a dynamic access control model that considers various attributes, such as user roles, time of access, and environmental factors, to make access decisions. ABAC provides fine-grained control over permissions and is highly adaptable to complex access scenarios.
6. Role-Based Access Control (RBAC):
Risk-Based Access Control focuses on assessing the risk associated with granting access to specific resources or users. It evaluates factors like user behaviour, location, and device security posture to determine access. This type of access control is crucial for modern security systems, especially in the context of mobile and remote work environments.
7. Biometric Access Control
Biometric Access Control relies on unique physiological or behavioural characteristics of individuals, such as fingerprints, retinal scans, or facial recognition, to verify their identity. Businesses often use this technology in conjunction with other access control systems for multi-factor authentication, offering a high level of security.
8. Discretionary Access Control (DAC):
Dynamic Access Control enables real-time adjustments to access permissions based on changing conditions or policies. It can automatically adapt access controls to accommodate evolving security requirements or user needs.
9. Rule-Based Access Control (RBAC):
Rule-Based Access Control utilizes predefined policies and conditions to determine access. In IoT (Internet of Things) environments, businesses commonly employ it to manage device access and interactions within a network.
Best Practices for Implementing User Access
Implementing user access control is a critical component of modern cybersecurity strategies. To ensure its effectiveness, organizations should adhere to best practices for implementation. Firstly, conducting a comprehensive access assessment is essential. This involves identifying all digital assets, classifying them by sensitivity, and determining who should have access. Secondly, adopt the principle of least privilege (PoLP), which means granting users the minimum level of access needed to perform their tasks. Regularly review and update user access permissions to reflect changing roles and responsibilities within the organization. Employ multi-factor authentication (MFA) for an additional layer of security, requiring users to provide multiple forms of identification before granting access. Lastly, educate employees about the importance of strong access control and provide training to ensure they understand their role in maintaining a secure environment. By following these best practices, businesses can enhance their cybersecurity posture and protect sensitive data from unauthorized access.
Ensuring the Security of Your Business with User Access Control
User access control is the linchpin of a robust cybersecurity strategy for businesses. It serves as the first line of defence against unauthorized access to sensitive data and critical systems. You should meticulously manage and monitor who has access to what within your organization's digital ecosystem. You  should establish a secure environment where no one can breach the data and insider threats. Effective user access control not only prevents unauthorized individuals from infiltrating your systems but also helps in maintaining compliance with various data protection regulations. It's a proactive approach that bolsters your overall security posture, safeguards your intellectual property, and ensures business continuity in an increasingly digital and interconnected world.